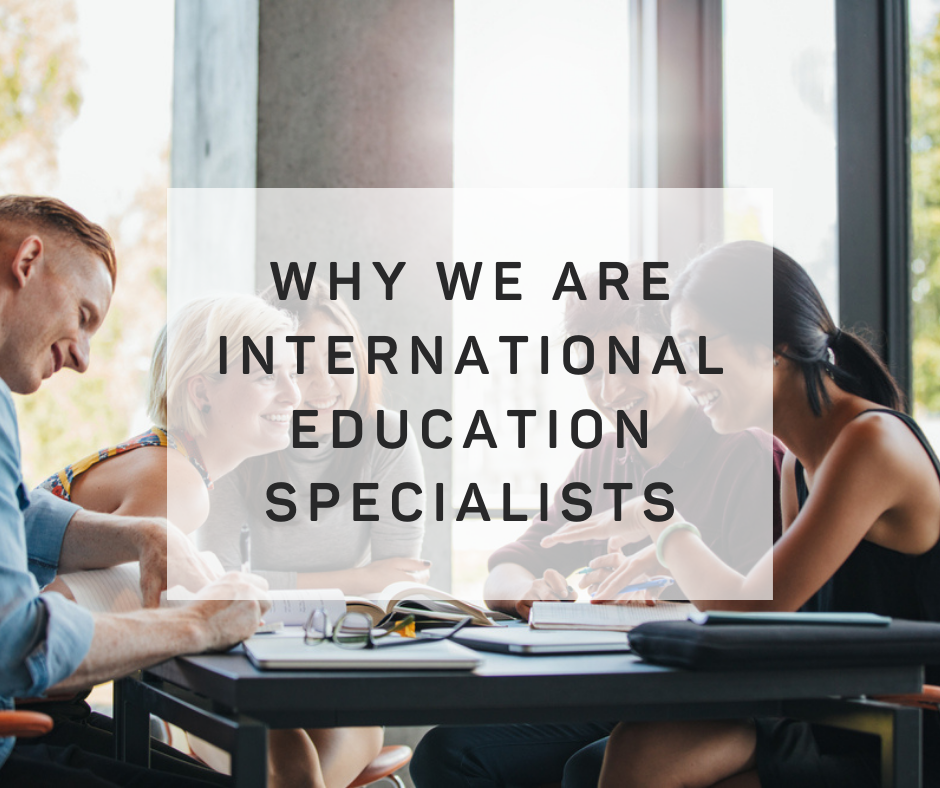 International Education Specialists
We're a one-stop shop that will change the way you think about your marketing communications, fulfilment and delivery. We will save you time, money and stress, we will streamline your processes and deliver a first class experience every time.
Print, storage and distribution experts
Over the years we have perfected our one stop shop service which enables you to choose the services that best fit your requirements as and when you need them.
We also have nine strategically located hubs around the world where you can print, store and deliver your items locally, removing stress, saving time, money and reducing your carbon footprint at the same time. This along with our extensive customs knowledge means that you can avoid delivery delays, minimise local charges and enjoy cost effective and timely shipments every time.
Cutting edge technology
Our entire range of services are complimented by our bespoke cloud based software MyInline. Every feature has been carefully designed to give you complete insight, control and management of your marketing collateral in just a few simple clicks with easy to use reporting and monitoring features.
We have decades of experience working with a diverse range of language schools, high schools, colleges and universities. We understand what makes a difference and that's why we are constantly investing in our technology.
A new version of MyInline (V2) will be laucnhing in the coming
Would you like to clean your address data without having to manually enter all of the information? Well now you can!
We have created a branded URL that you can share with as many agents or partners as you wish, into which postal addresses can be captured without the need or risk of manual entry. This up to date data will then be stored on MyInline, immediately reducing the expense of non-deliveries. It will make the entire re order process simple and cost effective and keep you one step ahead when promoting your new season materials to the right people, at the right place, at the right time
So no more expensive address correction fees, no more wasted returns just maximum return on investment.
If you would like more information then please contact the team for a full demo of how this works!
Freshen up for 2023
With the new international recruitment season here, there's no better time to ensure that your marketing materials are up to date.
Our team of experts are here to help evolve your collateral. We will work with you to ensure that you create a powerful impression and stand out from the crowd. During this challenging time, it's more important than ever to plan around the changes that are taking place using innovative ideas to make a difference.
You might want to simply replace some inserts, change the size or number of pages, use a different type of paper or finishing technique, include more infographics or use stand out fonts or you may want a whole new brochure! The options are limitless. It's never one size fits all, there are endless ways to get creative even when you are trying to reduce costs.
Whether it's making the most of your current brochure or creating a fresh new look to jump start your marketing for 2022, we've got you covered.
Events are back
At Inline we love events. We love the opportunity to reach out to clients, partners and like-minded people. Over the last couple of years, the pandemic has given us all the chance to rethink and become more creative than ever with our marketing materials and merchandise. Discovering new and exciting ways to strengthen our brand and stand out from the virtual crowd. Going forward many events will go back to face to face whilst others will remain virtual or hybrid. Whatever form the event takes, the principles remain the same – to connect and engage with the audience.
If you have any events coming up we can help you to get the right message across at the right time, this might be quality branded goods, powerful and striking literature, accurate native translation or personalised mailings to your partners.  The options are endless, and we can work within your budgets to ensure that you get maximum returns.
Don't forget we can also arrange a collection of any leftover materials at the end of the event and have them sent back to your office, back to your stock with us or forwarded on to another destination. That's why our partners have peace of mind.
Team Inline are here to help
Whether you are an existing client or would like to become one, our entire team will always go beyond to ensure that you receive expert advice, ongoing support and a friendly service. We are committed to providing a first-class customer service today and every day.
"20 years ago we opened the doors of our first tiny warehouse in Cornwall. Today we are Inline International a leading marketing communications and logistics supplier with hubs across the globe. We may have grown as a company but our values and purpose remain the same, we're committed to going beyond and bringing you a service that is designed to deliver."

– Danny Silvester – Founder and CEO
We would love to hear from you and together make 2023 a great success.  Get in touch: +44 (0)20 7231 8000 or [email protected]