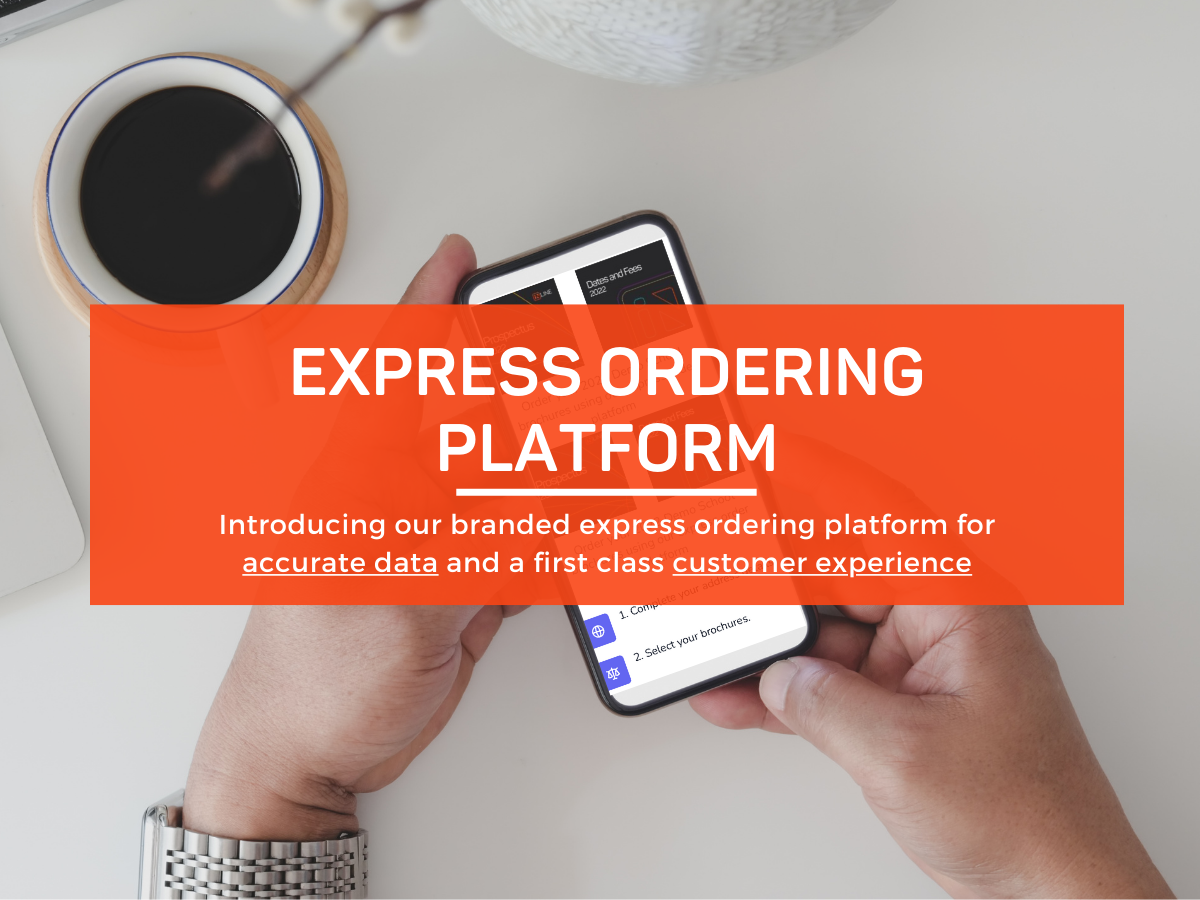 Introducing our branded express ordering platform for accurate data and a first class customer experience.
So, you've invested an enormous amount of time, money and creativity into your marketing literature. It's looking amazing, it's full of exciting content, incredible images and fascinating facts. It's going to make a huge impact but only IF it actually gets delivered to the right places.
It is a sad fact that so many brilliant brochures and other marketing literature end up at the wrong address or get returned due to inaccurate address data. It's not only a waste of time, effort and money but perhaps more importantly such a waste of opportunity.
At Inline, we understand how difficult it is to collect and maintain accurate data. People don't often respond to requests for updates and even when they do it's generally impossible to import into a useable format without the risk of further errors.
So many of our clients are experiencing these issues but there is a better way and it means that you can increase efficiencies, reduce waste and lower your carbon footprint too!
We are now offering all of our clients the opportunity to share a unique, branded URL with as many agents as they wish into which postal addresses can be captured without the need or risk of manual entry. This up to date data will then be stored into MyInline, immediately reducing the expense of non-deliveries. It will make the entire re order process simple and cost effective and keep you one step ahead when promoting your new season materials to the right people, at the right place, at the right time.
"As we move to a more digitised offer, we wanted to achieve better efficiencies when it came to sending our print materials to those partners that still have a need for it. As so many of our partners will have downsized and moved to new locations we could not rely on our database for bulk mailings. We worked with Inline to create a self-service ordering portal which would allow our partners to select and order marketing materials without needing to request this from our sales managers. Whilst reducing administrative work from our side it also expedites the ordering process for our customers who with the creation of an account, are able to reorder at the click of a button. This system has allowed us to ensure much less wastage, lower our carbon footprint whilst giving our customers the materials they need at the click of a button"

– Lawrence Jackson Sales & Marketing Director International House London
The express ordering platform presents one simple welcoming page displaying details of brochures available for distribution and instructions on the next steps. Key fields are auto filled with clear dropdown menus for additional choices and a reassuring confirmation page to indicate the order has been received and is being prepared. There is also an option to create an account and track the orders too. It's a stress-free win win solution.
Overview of some of the benefits:
Unique branded URL to send to as many agents as you wish
No agent login required, leading to much higher uptake
Fully personalised message
Accurate capture of postal addresses without the risk of manual entry
Data stored in MyInline to be used and/or exported to excel files as needed
Reduces unnecessary expense of non-deliveries
Opportunity to promote new season materials and capture new orders automatically
Authorisation function gives you full control, whilst giving agents access to order their own material
Further branding, labelling and bespoke customisations available (extra charges apply)
All we require from you is your logo, customised message, images of the materials to be included, a list of contacts and the domain name you wish to use.
It really is that easy…
Please be reassured that, as with all of our services, our team are here to offer support and guidance at all times to ensure that you maximise every opportunity as cost effectively as possible. So, if you would like to find out more about this or any of our services then please get in touch.
Together we will make this marketing season the best one yet.