Take your e-commerce business to the next level with Shopify fulfilment services that will streamline your operations

Save time
Optimise your online business and focus on what you do best

Take control
Track deliveries, amend orders and check stock levels via MyInline

Delivery expertise
Competitive global delivery and logistics with a personal service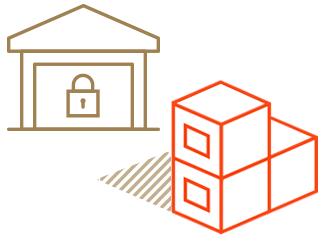 Shopify order fulfilment made easy with Inline
The hassle-free way to successfully manage and grow your e-commerce business. Fast, reliable, cost-effective and scalable. We add real value and provide you with the flexibility that you need to focus on your core business with the benefit of knowing that your fulfilment network is in safe hands.
Inline's Shopify fulfilment service, your complete e-commerce solution
We are a long-established fulfilment partner providing invaluable support to a diverse range of established and growing e-commerce brands. We are committed to going the extra mile, we invest in our team, our technology and our business so that we can deliver a first class experience to every business that we work with.
Put very simply we offer:
Warehousing– Safe, secure and strategically located
Picking & Packing– Accurate, efficient and tailored solutions
Shipping– Cost effective shipping rates, flexible and timely deliveries
Returns– Quality controlled, hassle free and easy
Technology– Real time insight maintaining optimal inventory quantities, monitor anytime from any device with myInline.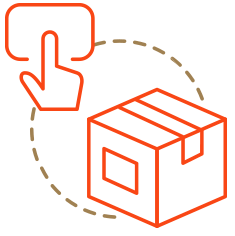 Outsourcing your fulfilment to Inline is the perfect way to set up or grow your Shopify store. We are here to guide you every step of the way, whether you are just starting out or looking to change your supplier you don't need to worry about the technical know-how of Shopify, our team will make sure that everything is in place for a seamless and stress-free transition.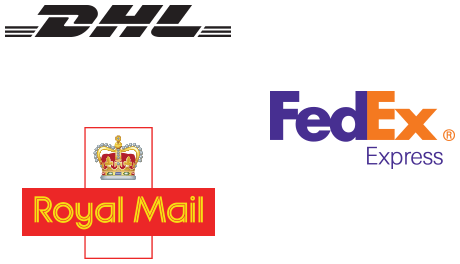 Worldwide Shipping
We provide reliable domestic and international delivery at competitive rates through our network of partners. The large volume of orders we process allows us to discount global shipping rates ensuring your customers receive a first-class delivery experience.
Competitive pricing from trusted partners
Monitor progress and make amendments at every stage
Full courier support from our team
Delight your customers and regain your time: outsource your Shopify order fulfilment to the experts and take your business to the next level
Our established Shopify fulfilment service takes the hassle out of managing orders with an online store. We support businesses of all sizes with our straightforward but extremely effective services providing you with the competitive advantage to develop your business.
The assurance you need to succeed:
You will have full access to MyInline our cloud-based order fulfilment software enabling you to optimise every part of the process whilst saving time and money

It is easy to discover and adjust any inefficiencies along the way making sure that every aspect of your fulfilment network is optimised at all times 

Your stock is received into our fulfilment centre and securely stored. When an order is received, items are meticulously picked, packed and shipped automatically to their relevant destinations.

Every detail is integrated seamlessly with your software providing you with real-time stock management, precise control and complete peace of mind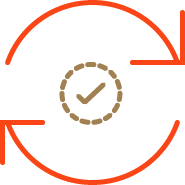 Enjoy real benefits that will enhance and grow your online e-commerce business
Since we began, we made it our mission to deliver outstanding customer service and make our customers lives easier. Today, nearly two decades later we continue to do just that. The benefits of outsourcing your fulfilment to Inline are evident from day one.
You will save time and money

You will be able to optimise your sales whilst being able to focus attention on your core business

You will gain knowledge and expertise working with a partner you can trust

Enjoy seamless multi-channel e-commerce logistic solutions, enabling you to sell your products across a wide range of platforms with ease

Drive your business forward with scalability that responds to changes in demand

Offer competitive and flexible global delivery with a personal service

Have the ability to split your inventory across our various global fulfilment centres generating further potential cost savings

Benefit from high-quality customer support at every level and every stage
Technology is key and that is why we continually invest in all of our systems to give you the comprehensive insight you need to delight your customers from the first moment they view your products, through the entire order process, delivery and beyond.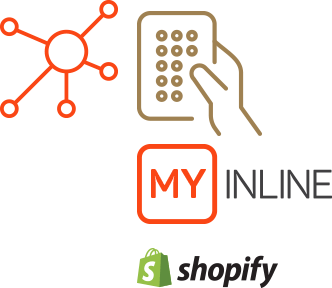 Some key features of MyInline
Stock levels are automatically sync'd across all of your e-commerce channels so that you never oversell items. This will not only provide a much better customer experience but will also build confidence in your brand and save you valuable time

You will also have the ability to manipulate stock levels even when your actual facility is out of stock 

Save time and costly mistakes collating data from various sources. You can generate clear and simple yet comprehensive reports across all e-commerce channels

Order management is simple with everything in one place whether you have one brand or multiple brands your business is in safe hands

Whatever you need to know, it is there at the click of a button. You can filter, search, view and report. The entire process has been designed to make your life easier

Integration really is seamless with a whole range of shopping carts, marketplaces as well as accounting systems and couriers too
Customer satisfaction is at the heart of everything we do and as no business is the same, sometimes things need to be done a little bit differently. If you have any specific questions or requests, please do not hesitate to get in touch. Our team would be happy to discuss your requirements and provide you with solutions tailored specifically to you and your business needs. Find out why so many people are becoming Inline partners and the difference we have made.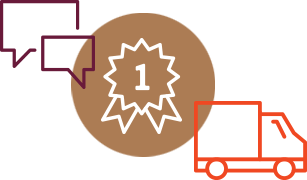 What do you need to do next?
Setting up our Shopify order fulfilment service could not be any easier
Simply sign up and provide a few details about yourself and your business

Select the product listings for your Shopify account and send them to us

We will then integrate your Shopify sales platform with our software and automatically sync all of your inventory 

Ship your products to us or alternatively, we can arrange collection for you

As your customer orders are received, we will determine the most cost-effective and timely shipping method, carefully pick, pack and quickly dispatch the orders providing the ultimate customer experience for your e-commerce business

Our easy-to-use Shopify dashboard will provide you with real-time insight at all times so that you can grow your business, meet the changing demands of your customers and continue to exceed their ever-increasing expectations
It really is that simple. Outsource to Inline and elevate your e-commerce business starting today.
Let's build your brands online reputation now
Getting started or changing your supplier is a quick, easy and seamless process.
We are here to share our knowledge and expertise and to give you the competitive advantage to take your business to the next level.
Stress-free e-commerce fulfilment is just a few clicks away. Sign up and start enjoying the benefits today
Let us know whether you'd like a callback or answers to specific questions about your fulfilment requirements.
If you'd like an immediate response, please feel free to give us a call.
0207 2318 000
When it comes to Shopify fulfilment, we are designed to deliver
Some of the sectors we work with