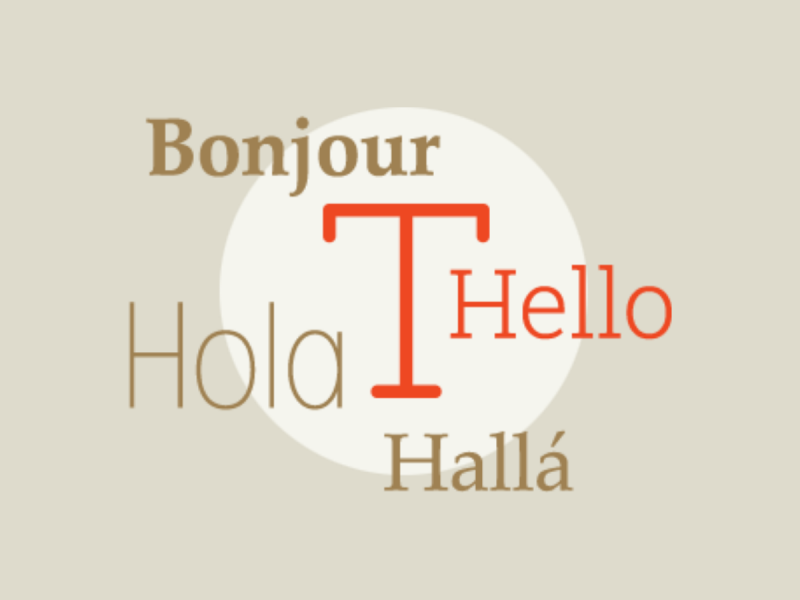 Translating content can be relatively easy in some instances. However when it comes to your business and the reputation of your brand the task is too important to be left to chance. A native translator will ensure that every word is translated accurately, communicated clearly, inspires the reader and remains culturally appropriate at all times.
Here are just a few of the key benefits of native translation:
1. Create the right first impression 
Corporate literature and promotional material are often the first impressions that your company gives to potential customers. When done well, it can be incredibly powerful, portray vital information and build trust. However, if it has been badly written or poorly translated it could actually have the opposite effect. Professional native translation will give clarity to your content and ensure that your message is not distorted by language and cultural barriers.
2. Increase credibility
Professional native translators are able to accurately and efficiently extract information from the literature and clearly communicate every detail using terminology and style appropriate to their native language. They will know what phrases to adapt or remove in order for the content to be understood and more importantly trusted by the reader.
3. Capture your audience
Native translators will possess a more extensive vocabulary. This will enable them to be more creative in their language and offer a higher degree of variety. They will be sensitive to every detail and keep up to date with any local cultures or changes in trends.
4. Protect your brand
Businesses that rely on Google translate or other free translation services are at risk of significantly compromising their brand identity and destroying customer trust. Information is often miscommunicated, misunderstood and can also be offensive resulting in lost opportunities and damaged reputations.
5. Avoid a culture faux pas
Even multinational corporations have experienced significant losses as a result of poor translation. The difference that one word or phrase in a document can make to its meaning is immense. A native speaking translator will be sensitive to these issues and have the skills required to speak the readers language, boost your brand, increase ROI and avoid costly mistakes.
6. Legal and technical accuracy
Accuracy is always important but when it comes to laws and regulations it becomes imperative. Whether its information regarding customs rules, healthcare specifics, legal issues or technical details using the wrong word can have disastrous and costly consequences.
So much more than just words…
Professionally translating your business communications on and offline can significantly increase the reach of your brand. It is an effective way to differentiate yourself from the competition and deliver a far superior customer experience.
At Inline we offer a complete range of translation and proofreading services in more that 125 languages. All of our translators are native speakers and all translations are checked by a second translator to ensure quality, accuracy and fluency.
If you are looking for business translation services that you can trust to deliver returns, contact our team on +44 (0)20 7231 8000 or [email protected]