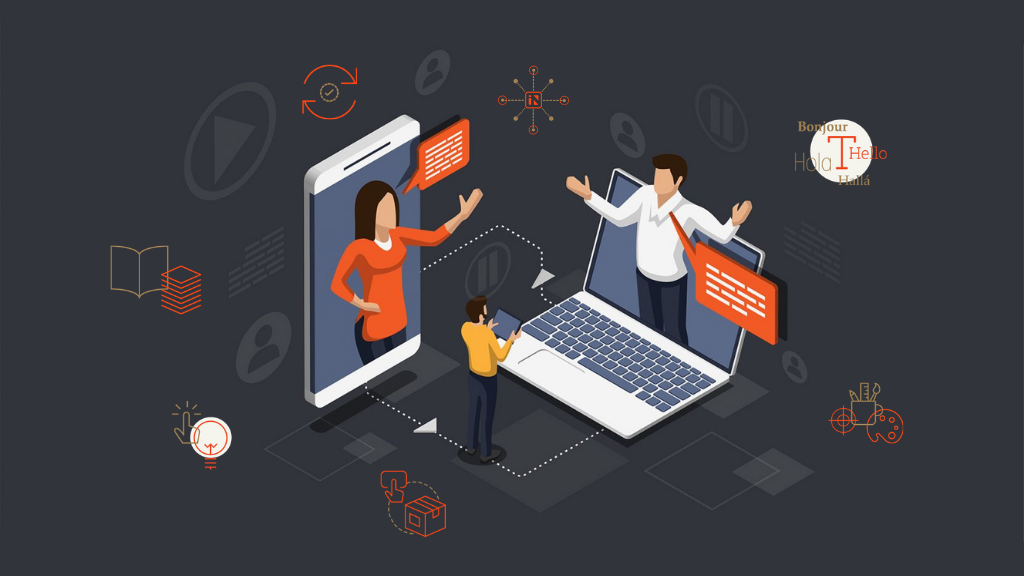 The changing face of events
There have certainly been huge challenges over the last 12 months for everyone, but so many opportunities too.
The emergence of virtual events has meant that some things had to be done a bit differently in order to reach out to people. Preparation and communication however remain vital and whether events are online or in person, it is essential that your message is clear, powerful and engaging.
Now is the perfect time to become even more creative with your marketing, strengthen your brand and stand out from the virtual crowd and we are here to help you every step of the way.
Virtual, face to face & hybrid
As the world slowly begins to open up again, virtual events remain a crucial medium for international students and institutions alike. They present an array of added benefits some of which even exceed those provided via face-to-face events. It often gives you a wider audience and allows people to attend at a time that suits them without the additional costs of travel. There will always be an important role for in person events however as we have learnt from recent experience the future is more likely to offer a combination of both. This, along with the emergence of hybrid events means that now is the time to establish a comprehensive Marketing strategy that will maximise impact to deliver an all-round memorable experience and therefore achieve the best results.
Time to review
We know that there are many virtual events coming up over the next few months and we hope that by the end of the year there will also be some in person/hybrid ones too, so now is the perfect time to review your current marketing materials.
Whatever form the event takes, the principles remain the same – to connect and engage with the audience.  So, your Marketing mix needs to be consistent and clear to build and maintain brand loyalty. Student's lives and habits have changed over the last year, so it is more important than ever to understand, reconnect and give them the information that they need. At Inline we have a wealth of experience working with universities all over the world, so we understand the importance of getting that message right.
We offer a range of design and print services that can be tailored to your needs whether you are looking to refresh some existing designs or whether it's time to start from scratch. We can give you the advice and inspiration you need to really make this year count and get one step ahead of the competition.
First and last impressions
At an in-person event, you might have a little more control over that first and last impression, making sure visitors receive a warm welcome and leave with all the information that they need and some memorable promotional items. It is still important, if not more important to address that first and last impression with virtual events.
We can help you to get the right message across at the right time, this might be quality branded goods, powerful and striking literature, accurate native translation or personalised mailings to your partners.  The options are endless, and we can work within your budgets to ensure that you get maximum returns.
Get organised
So, you have everything that you need to make an amazing impression, the last thing you want is to run out of brochures or for your items to not arrive on time. Working with Inline gives you a cost effective one stop shop solution that you can rely on. We have the systems in place to give you full control and real time stock visibility via MyInline so you will have a clear and accurate picture at all times. Our expert fulfilment team will ensure that your materials are carefully stored, meticulously picked, packed and shipped to your chosen location on time. When it matters most, we are designed to deliver.
Adapt and stand out
It's not about doing what you've always done, it's about embracing the changes and adapting in order to reach out and make a lasting impression and we can't wait to help you to do that.
So why not pre-empt your online meetings by sending your brochure or promotional items to your partners ahead of time to strengthen your relationship and obtain greater brand recognition?
Whether it's putting your existing collateral to good use or creating a fresh new look, we would love to hear from you.
We offer creative production, through to fulfilment and global distribution all in one place.
To find out more give us a call: +44(0)20 7231 8000