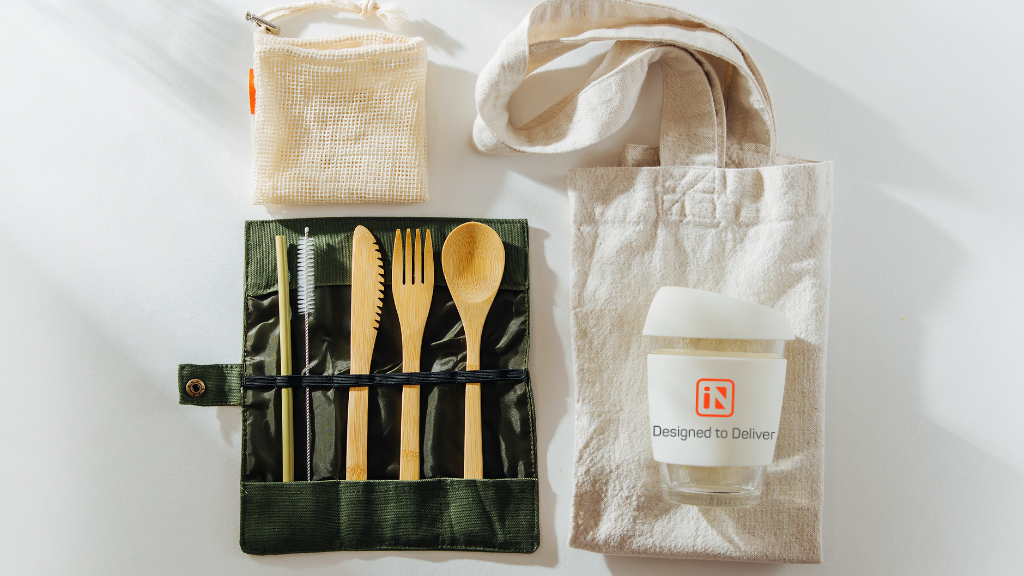 Boost your brand and protect our world
As businesses and as individuals, we are all very aware of how important it is to work together towards a more sustainable future.  At Inline we are fully committed to making a difference and are extremely proud to offer a wide range of eco-friendly promotional items which are ethical, sustainable and affordable.
1. Sustainable wood pen / Bamboo pen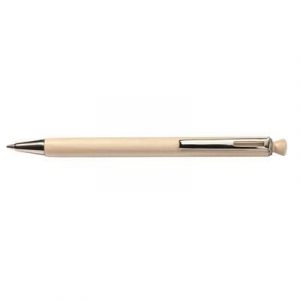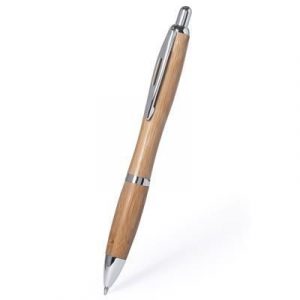 Who doesn't love a good pen! These high-quality eco-friendly pens will not only make your brand stand out from the crowd but will also demonstrate your commitment to the environment. The perfect eco-friendly way to promote your business.
2. Wheat straw power bank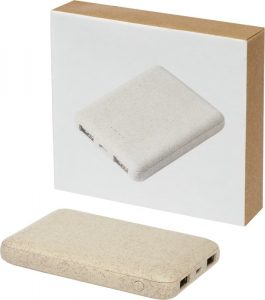 The effortless way to re-charge. Powerful enough to recharge your phone up to three times and yet so compact in size it can fit in your pocket. Made out of natural wheat fibre it's a great green giveaway.
3. Bamboo wood cutlery set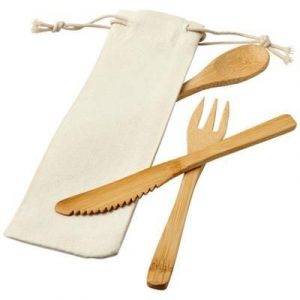 Get eco on the go! This re-useable set of bamboo cutlery will certainly catch the attention of your environmentally shrewd customers. Each set includes a knife, fork and spoon in a canvas pouch.
4. Recycled paper notebook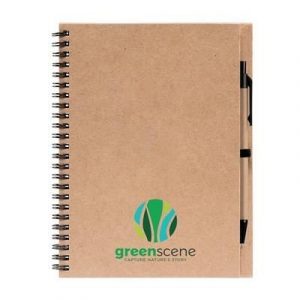 A beautiful spiral notebook and pen set made of recycled paper featuring your branding on the front cover. A take with you anywhere gift perfect for students and employees alike.
5. A selection of reusable drinkware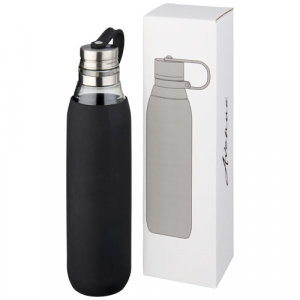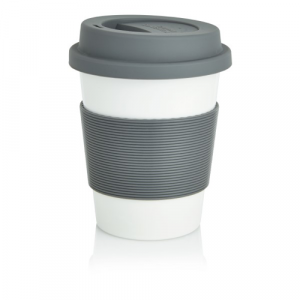 Commit your business to green values with this practical and stylish range of drink-ware items. From coffee cups to water bottles, cut out unnecessary single use waste get your customers reusing, refilling and remembering your brand.
6. Evolve grow book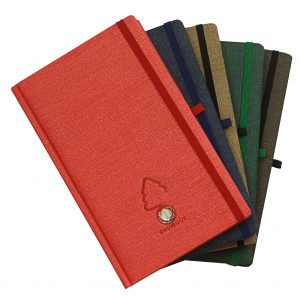 A lovely eco-notebook containing 96 sheets of 100% recycled paper and which also features a closed pocket containing pine seeds for your customers to plant. A great way to "grow" new or existing relationships whilst giving back to the planet at the same time.
7. Tote shopping bag (cotton or jute)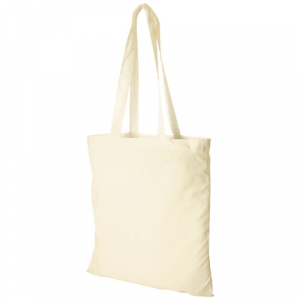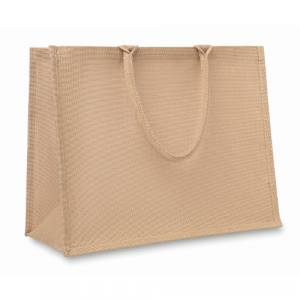 The perfect eco-conscious giveaway that will be used every day. Practical, functional and sought after. Your brand will enjoy a long-lasting presence with this handy gift.
It's no secret that promotional items can help to boost your brand but they are also a great way to reinforce your core values and let your customers know that you care about the world around us. Each item can be personalised to show off your branding to create a powerful first impression, to reinforce an ongoing relationship or to simply send thanks, support or acknowledgement. They are also a brilliant way to get noticed at events both face to face and virtual ones too.
Whether you are specifically looking for one of these items or something completely bespoke, our team would love to chat with you. We will ensure that you get the perfect giveaway that will not only boost your brand but that will reinforce the message to your customers that you, like us, are committed to going the extra "green" mile.
For more eco-friendly promotional giveaway ideas contact us on +44 (0)20 7231 8000 or [email protected]