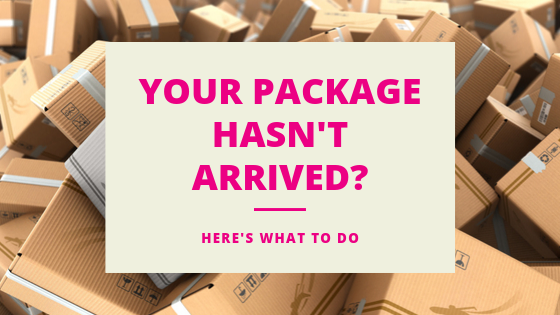 DON'T PANIC!
It's our business to make sure that your packages reach their destination on time – you are in safe hands.
You have myInline
Our portal myInline has been specifically designed so that you can easily access vital information anywhere at any time. It's simple to use and removes the panic of the unknown and far too often unreliable alternatives.
You have your customer service contact
We are dedicated to offering the best service possible and that is why we allocate our clients with a customer service contact. We have over 15 years of experience in worldwide distribution and service excellence which means that if there ever is a problem, we know how to fix it quickly, efficiently and stress-free.
So, what should you do…?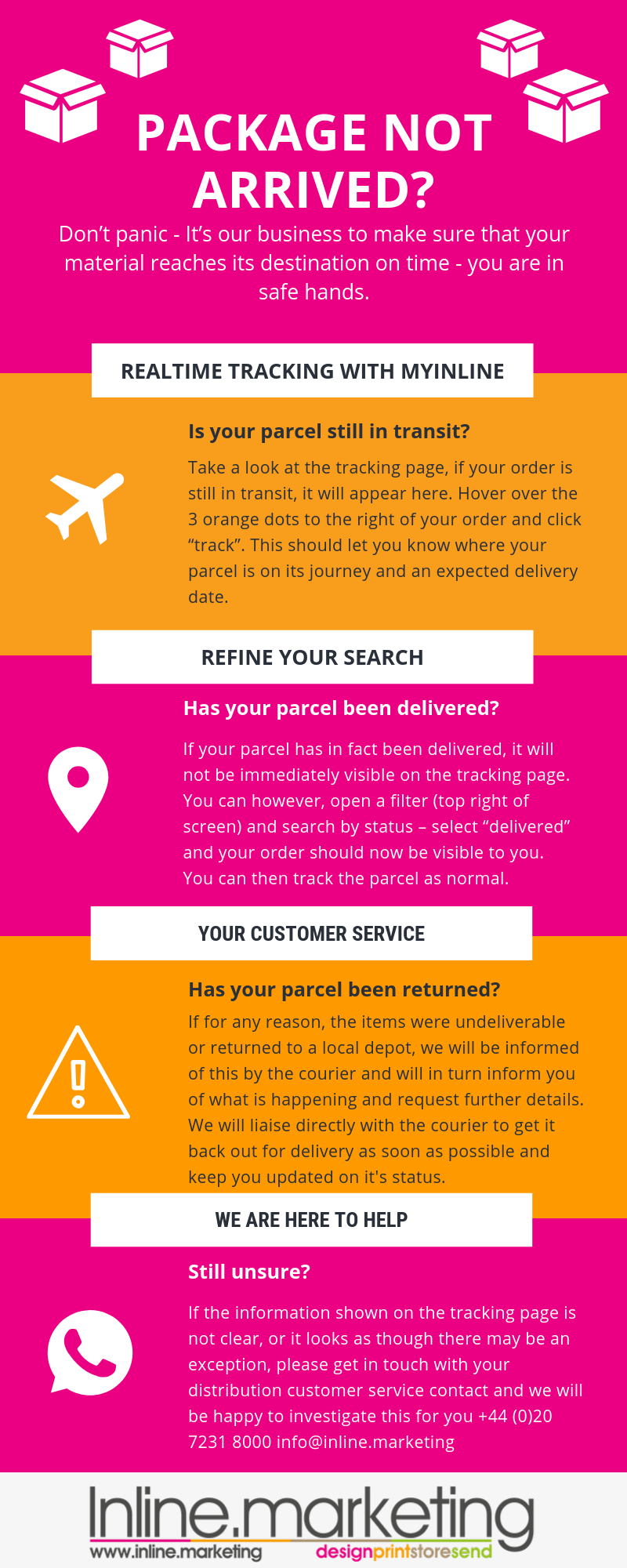 Additional top tips
Include your reservation number, and/or upload your shipping label when placing your order.
If your package is being sent to a business or residential address, check whether items were taken in by a neighbour.
Do not use post/airmail for event or date specific shipments as these are not traceable. If you do choose to do so, speak to your customer service contact to minimise potential issues.
Consider other influencing factors including adverse weather conditions, courier/postal strikes, unrest in the receiving country and public holidays.
Distribution but better
Working with Inline will not only save you time but money too. We understand how important a reliable service is especially when it comes to quick deliveries in various locations all over the world. The more we work with you, the greater the benefits are for your business. We will always offer advice regarding best practices and the most cost effective deal. We make sure that everything from design to print, storage to distribution is completed in a manner that will exceed your expectations and If problems should arise along the way, we know exactly what to do.
If you would like to discuss your distribution and find out how we can make a difference then we would love to chat +44 (0)20 7231 8000 [email protected]
No more unnecessary delays or extra costs #StayAheadWithInline