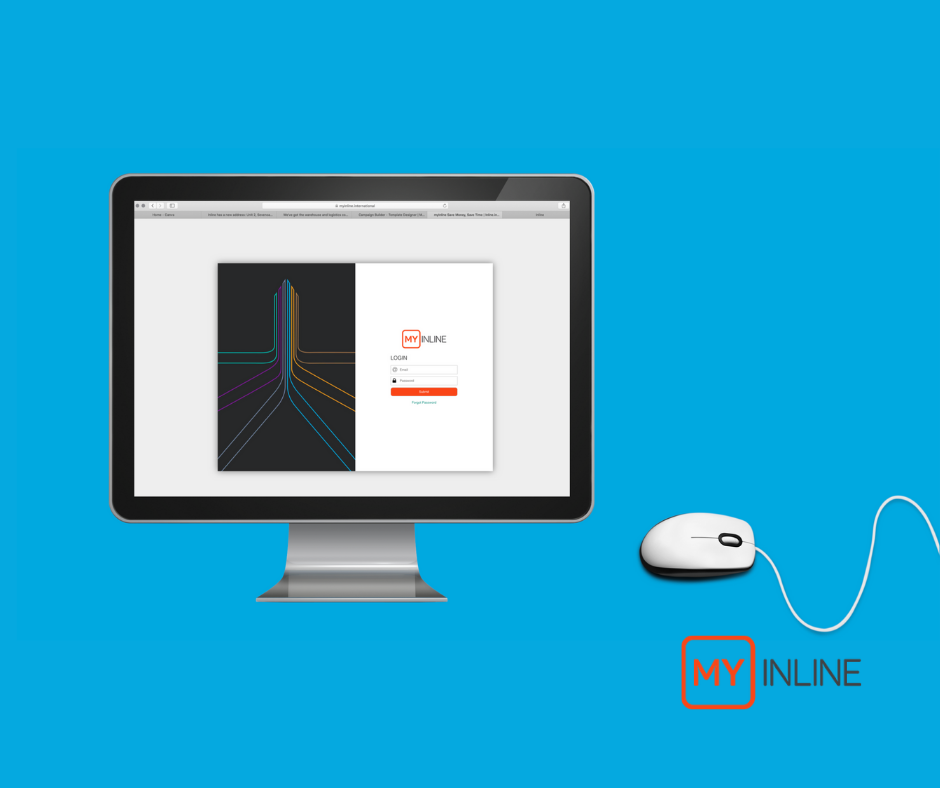 MyInline – So what is it?
It is your very own personal portal, which will provide you with complete insight, control and management of your stock in a few simple clicks.
Let's hit the highlights!
Improved dashboard for easier navigation
Invoicing by department
Personalized account set up: Create users, departments and stock groups with bespoke permissions for all users
Stock management tool: Move stock easily between your stock groups
Transparent distribution pricing
Easy courier tracking
Print estimate request function: easily request printing quotes and track the job progress
Useful News tool to keep you updated
It will still have all of the same features as our current online ordering system, but after listening to some incredibly valuable feedback from our customers, MyInline will be able to give more control over stock management, speedier ordering processes, instant tracking, detailed reporting and much more. Timely event reminders will also mean you will hopefully not miss any delivery deadlines for ordering your materials on time!
Our aim is that MyInline will give you the confidence and peace of mind every step of the way with complete flexibility that works for you when you need it most (and especially when you're on the road!)
First class customer support
Our success has been built on providing a first-class customer service combined with a personal touch and attention to every detail. We really do go above and beyond to ensure that every aspect of what we do meets your satisfaction. And if you do need us we are right by your side.  We are highly respected with a remarkable reputation across all of our services and an impressive portfolio.
Whether we are designing, printing, storing or shipping, the utmost care is taken and we always go above and beyond to ensure that our clients realise their full potential and therefore enjoy the best results. MyInline simply enhances our service offering and puts you in control.
Results that speak for themselves
Over the last 15 years we have developed countless longterm relationships with returning clients as well as receiving impressive referrals and testimonials. We are extremely proud to have secured a team of experts who deliver outstanding projects from the smallest to the most complex of specifications. MyInline has been developed as part of our core commitment to transforming the way that businesses operate, and for you our busy client it will free time to concentrate on what is important and will certainly generate results that will speak for themselves.
Join the Inline family
If you haven't already done so, give us a call. We can discuss your projects and provide valuable advice. Let us work with you and make 2018 a great success.
Contact us on +44(0)20 7231 8000 or email [email protected]