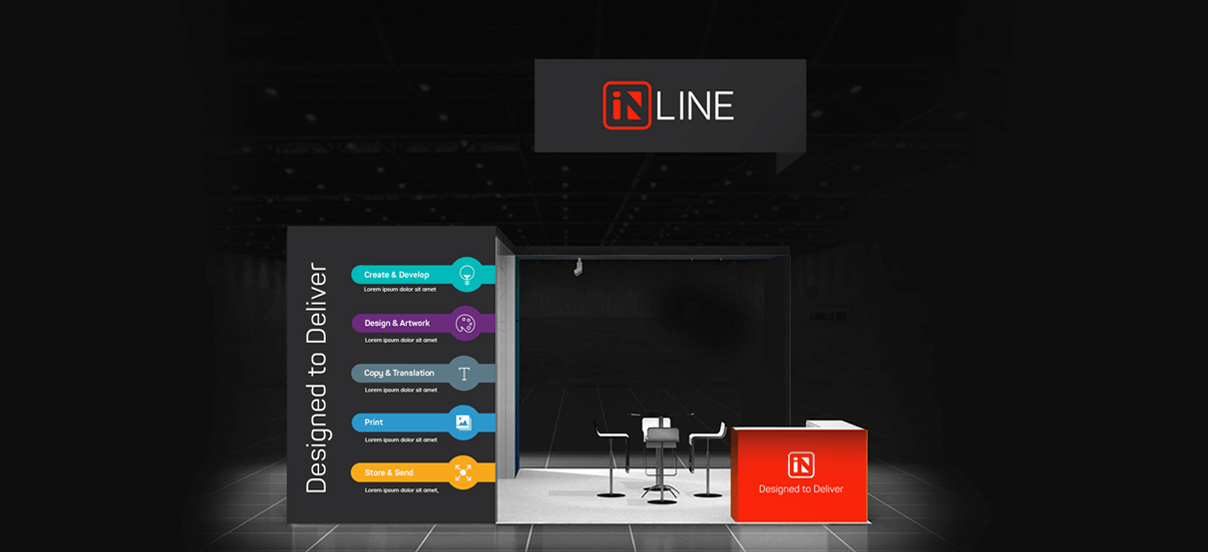 International education events are back!
As we enter into Spring 2022, it is the perfect time to give all of your marketing material a bit of a freshen up, so that it really stands out and gets noticed in the vast education landscape.
It is brilliant news that so many international education events are now opening back up again and offering those face to face opportunities that we have all missed, bringing international education specialists together.
The team at Inline have years of experience working within the international education sector and we are really looking forward to the return of face to face events. We are here to help you every step of the way to maximise the possibilities and make sure that your message is clear, powerful and engaging every time.
Time to review
Our in-house team create and develop a whole range of eye catching and inspirational material to help you reach out to international students around the world. We can work with you to brainstorm new ideas for complete rebranding projects, advise imaginative ways to amend current materials and everything in-between too. Our services include:
Design
Print production
Translation services
Warehousing and storage
Picking and packing
Worldwide shipping
There really are endless options and they don't have to break the budget either. We also have several in country hubs located in key education recruitment areas which will not only reduce your carbon footprint but also avoid relentless customs issues and lengthy delays.
Communicate your message
Face to face events offer networking opportunities with education institutions, international students, student recruitment agents and related international study services so it's time to make sure that your stand really does stand out from the crowd. We can help you to do this with:
Eye catching exhibition stands
Promotional items
Quick and easy pop up displays
Bespoke banners and roller banners
Fabric backdrops in custom sizes
Informative and creative graphics
An array of large format printing options
Printed materials
Plus of course your brochures, prospectuses, giveaways in fact every element of your marketing collateral. ALL delivered with the expertise and knowledge needed to bring your brand to life.
Before and after the event
Once you have all of your brilliant marketing communication materials ready, we are also here to make sure that they reach every education event and conference on time and in perfect condition.
We ensure that every item is accurately labelled and securely packaged
We deliver materials ahead of time so they are ready for the event itself
We give you access to MyInline with it's specialist event function allowing you to order directly for your next industry event
Specialist Marketing for International Education
We have been working within the education space for over fifteen years and have the knowledge and expertise to help you recruit international students. Together we connect, motivate and inspire with our tailored solutions and first class customer service helping many institutions around the world to grow and thrive.
When it comes to international education marketing, we are designed to deliver.
To find out more contact our team on +44 (0)20 7231 8000 or [email protected]