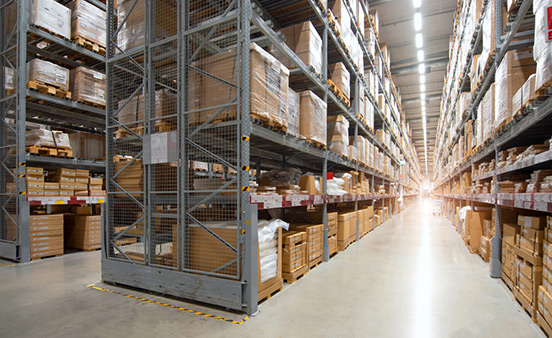 E-commerce storage solutions that save money
Are you looking for warehousing and storage solutions for your growing e-commerce business? Outsourcing is the perfect solution and will save you time, money and stress whilst ensuring your customers receive a first class experience every time.
Is now the right time for you to outsource your storage and distribution?
Whether you are a new start up or an established brand there is never a wrong time to consider using specialised warehousing and distribution services.
There are many options available but what will the best storage and 3PL partner offer you?
Access to a global network of fulfilment warehouses
Safe and securely stored items without unnecessary additional overheads
Efficiencies of advanced warehouse management systems with cutting edge technology
Access to professional cloud based software that will seamlessly integrate with Shopify, Amazon and other major ecommerce sales platforms keeping you in control at all times
Streamlined order processing with accurate and real time insights for effective inventory management
No more out of stock missed opportunities
The ability to immediately scale your business as customer demands fluctuate
Reduced stress, gain more time, money and resources that can be better utilised to grow your business
Peace of mind that your brand and your business are in safe hands
Happy returning customers as you meet and exceed their ever growing expectations
But that's not all, it's not simply about effective storage and inventory management solutions, it's about providing an entire ecommerce fulfilment service.
A one stop shop solution that will encompass all of your storage and logistics needs taking your business to the next level with:
Accurate picking and packing services
Fast and reliable domestic and international delivery options with trusted partners
Competitive shipping rates with full courier support
A simple and effective return process for your customers
Automatic checking and re-stocking with real time updates
First class customer support throughout the entire process for your customers and for you
Your business in safe hands
At Inline, we work with businesses both big and small to ensure that all of their storage, fulfilment and distribution requirements are not only met but exceeded.
We go above and beyond to provide flexible order fulfilment solutions for ecommerce businesses across all sectors. These include fashion, hair and beauty, healthcare, homeware, pet supplies and publishing.
If you are looking to enhance your customers experience, planning on expanding into new markets or simply require more time and resources to spend on your core business then outsourcing is the perfect solution and now is the perfect time to start enjoying the benefits.
Call our team to find out more +44 (0)20 7231 8000 or [email protected]