PRINT  |  FULFILMENT  |  WORLDWIDE DELIVERY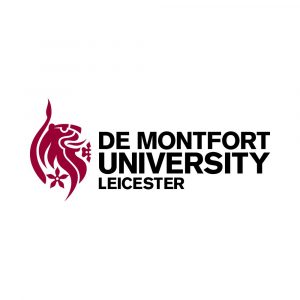 Inline – A storage and distribution partner you can trust to drive your business forward and streamline efficiencies
The Challenge
De Montfort University is dedicated to providing its students with the best preparation possible for future success. The curriculum is driven by active research and industry demand in order to give students the experience they need to graduate with real prospects. The award winning campus offers a safe space to live and study in a location where everything they need is right on their doorstep.
Recruiting new students has always been competitive and every year the competition increases resulting in new challenges for universities to maximise their resources and become as efficient as possible.
De Montfort University were spending too much time sending materials out to recruitment events and tracking orders. They didn't have the capacity to store large quantities of promotional stock and therefore were unable to maximise their student recruitment process. They wanted to drive the business forward however previous distribution companies had let them down with their inadequate services.
In order to promote their quality offering, they needed a distribution company that not only understood their needs and the education industry as a whole but who they could rely on to streamline efficiencies and keep them one step ahead of the competition.
Our Solution
Inline International is a one-stop shop that transforms the way a business thinks about its marketing communications, fulfilment and delivery. We are dedicated to delivering a first class experience every time and save our partners time, money and stress.
The team at De Montfort University began working with Inline and we were able to make an immediate difference. We offer safe and secure warehousing and storage which meant that all of their promotional materials were stored in one place until they were needed rather than occupying inadequate space within the university itself. Our cloud based software, MyInline gave them real time insight and the ability to send and track stock to any location around the world as and when required.
We provided both domestic and international delivery at highly competitive prices and gave them complete peace of mind knowing that their business was in safe and experienced hands.
Testimonial

"We have been working with Inline for 3 years, and the service they provide is spectacular. The team are very supportive and are always available to advise on resolving any issues or queries we may have. Their system for processing freight orders (MyInline) is easy to navigate and they have made shipping our promotional materials globally more efficient and easy. Thank you to the wonderful team"

Asha Sonigra – International Co-ordinator
The Result
As a result of becoming an Inline partner, De Montfort University were able to drive the business forward in a highly competitive industry. We were able to save them time which enabled them to concentrate on their core activities. Their costs were significantly reduced in terms of storage and distribution with the added benefit of being able to accurately track all orders in real time. Their team are now also able to place their own orders on the system and monitor progress every step of the way.
Shipments arrive on time at their specified destinations and any materials left over are returned to stock and safely stored ready for the next event. We provide expert and consistent support along the way so that any issues that might arise are dealt with immediately making our clients lives that much easier.
If you are spending too much time sending out your collateral, struggling to track and monitor orders or are running out of storage space then we are here to help. Our systems have been designed specifically with our clients in mind so are easy to navigate and simple to get started.
Our friendly team are on hand to help, to find out more contact us on +44 (0)20 7231 8000 or [email protected]