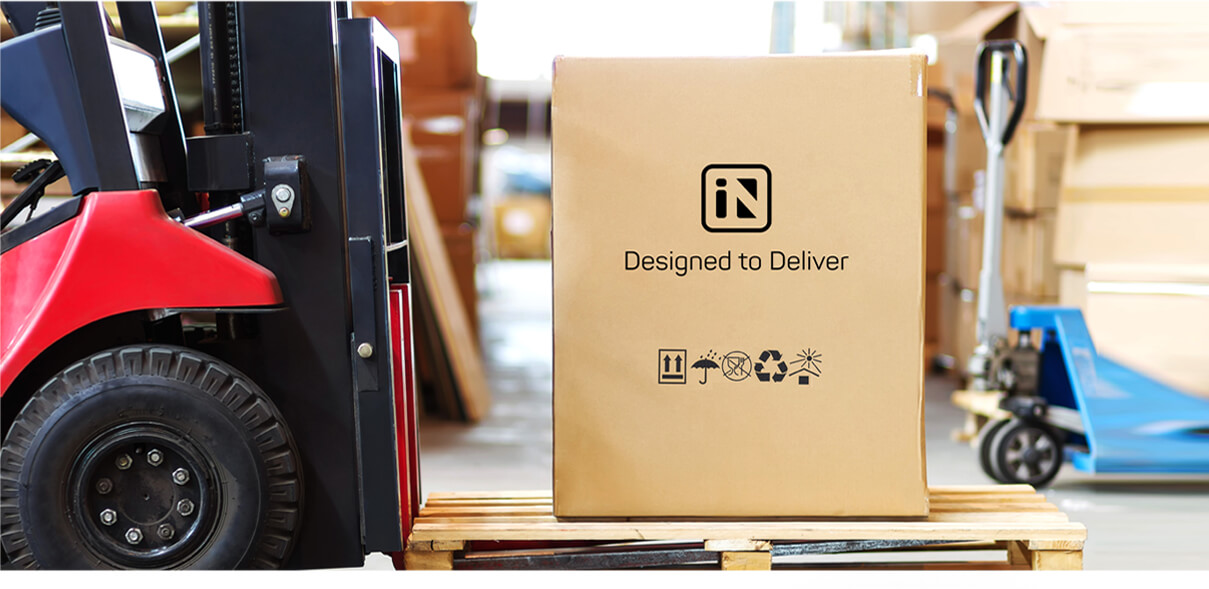 The Best Order Fulfilment Companies Do These 5 Things. Every Time.
If you're wondering what to look for when choosing an order fulfilment company for your business, you're in the right place. And you're also not alone.
It's hard to know who will really deliver. So, we've put together a list of the five things that only the best fulfilment companies will do.
1) Exceptional Customer Care
A good fulfilment company will make your life easier.
You'll hear human voices instead of automation. You won't wait for 30 minutes just to get transferred to someone else, who you'll have to explain everything to…again. They will be friendly, professional, and incredibly knowledgeable; your questions and concerns will be answered just like that. They might even help you personalise future orders… they're that good!
At Inline we invest in our team so that they are able to provide an outstanding personal service efficiently and intelligently every time.
As a company, we are as committed to delivering your brand experience as you are, so you always know that you are in safe hands. To us every detail matters and that is what sets us apart.
2) A pristine pick & pack process
You're looking for a partner to help you complete your order fulfilment process from start to finish. Not just someone who can grab items off shelves, throw them in boxes, and stick a label on the outside.  You're looking for a partner who handles with care.
Truly exceptional order fulfilment companies have a team that are so familiar with the warehouse (due to low employee turnover rate), that the pick and pack process is flawless; smooth, efficient, and incredibly accurate.
Your customers will notice when their packages are boxed with obvious care.
We always go the extra mile to ensure that every aspect of the process is done with precision and care. As a result, those happy customers will want to repeat that experience and will be happy to tell others about it too. Happy customers are loyal customers!
3) Delivery that will blow your mind
Not only will the order fulfilment process flow perfectly in the warehouse, the shipping and delivery will, too.
With boxes packed as carefully and quickly as possible, customer packages are dispatched within 24 hours of receiving the order and out for delivery within 1-5 days depending on the destination.
And when orders are delivered to their doorsteps, the excitement is real. Getting packages that you've eagerly waited for is exciting, and a good company will get that right.
Our experience means that we have the tried and tested systems in place that you can rely on. Our reputation relies on your happy customers and that's why we take extreme care every step of the way from initial contact through to the final delivery and after care too.
4) Logistics that will save you time and money
With excellent execution comes customer satisfaction. With customer satisfaction comes lower returns and higher customer loyalty. Customers will see that you actually take the time to care about them and their orders.
Most businesses don't… and it's obvious.
So, do it right the first time, and save yourself both time and money by not having to redo things time and time again.
Your customers expect fast, reliable and accurate order fulfilment that is handled with care and that is exactly what we do.
 5) A life-long partnership
Most suppliers out there are looking to be just that: your supplier. They're not looking to create a partnership that could help every part of your fulfilment logistics process. They're there to get the job done and move on.
So be sure the company you choose is willing to be with you for life. It'll give you peace of mind and stability to know that they won't back out on you, leaving you high and dry. A life-long partnership allows for incredible business growth and advancement; it's invaluable.
Our business has always been customer focused which is one of the reasons that we have achieved outstanding growth over the years. Our clients stay with us. Why? Because customer experience is at the heart of every that we do. We become an extension of your business, we remove stress and we save you valuable time and money.
Partners you can trust
Every part of our process is flexible and can be tailored to suit your specific requirements. So if you are looking for a fulfilment partner who you can trust to deliver every time and that in years to come will still be exceeding your expectations then we would love to hear from you.
Contact us on +44(0)20 7231 8000 or email [email protected]