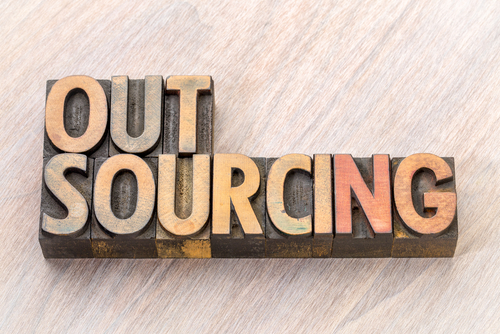 It's fast, cost effective and reliable too. So, who wouldn't?
Outsourcing takes the full distribution process off of your hands, providing your business with a trustworthy and all-inclusive service that covers everything from consultancy, print production, coordination and distribution.
If you are still unsure, here are just a few reasons why outsourcing your global distribution to Inline.marketing is the perfect solution for you and your growing business:
Cost Effective:
Distribution is more complicated than you think with many different delivery options, as well as the endless amount of envelopes, bubble wrap, double walled boxes and tape needed to keep your items safe in transit, which is why there are huge savings to be had by outsourcing, not only the physical costs but the costs to your reputation too.
Trusting the Inline experts to manage and deliver your goods will give you the competitive edge and keep your partners happy as you will be able to benefit from our years of experience and detailed industry knowledge.
Inline will provide a centralised location for your material to be stored, managed, created and supplied without costly overheads and tailored to your specific needs.
Due to the large volume of packages being sent each year, Inline hold wholesale accounts with reliable courier, airmail and freight partners meaning that you can save up to 50% on your distribution costs against other suppliers.
Flexible & Efficient
Outsourcing allows greater flexibility which is vital particularly if your business is seasonal or experiences peaks and troughs. As your business grows, inventory levels and distribution needs can change from one month to the next.
Inline's solutions enable you to adapt to these changes and continue to provide a professional and reliable service. We are here to listen and work with you to create solutions that compliment your business.
Using our online system enables you to manage your stock remotely and be able to see historical data for each order.  It also provides you with clear stock figures so that you can avoid unnecessary waste and make smarter decisions when it comes to printing and distribution each marketing season. 
Focus on your core business
Preparing to ship anything internationally takes time that you and your team would be better off spending elsewhere.  Very few people outside of the distribution industry are familiar with the ever-changing customs regulations and intricacies of international distribution.  This is also not advice freely given by the likes of large courier companies; however, Inline have an experienced team on hand to advise, educate and support you with this.  It's far easier to outsource your distribution then to have to manage this yourself – allowing you to concentrate on your core business and you will never have to pack a box again!
Helping you to be Greener
Outsourcing isn't only about saving time and money (although it does help!), it is also about helping you to reduce your carbon footprint.  Working with us means that you can reduce the number of miles that your marketing materials travel as you can opt to print, store and distribute from one of our in-country hubs strategically located in Brazil, China, Colombia, India, Russia, South Korea or Turkey.
Inline also provide you with tools to manage your full account online – providing a clear picture of your print and distribution requirements to help reduce waste and redundant stock levels each season.
We all have a responsibility to reduce our carbon footprint and this is a very cost-effective way of doing just that.
Make Your Life Easier
Trust the experts. You need to know that your material is safe and secure in a convenient location, that's a given. However, you also need to be able to manage your storage and distribution needs, ensuring that you can dispatch on demand, keep an eye on your stock levels and be advised regarding best practices and changes with international customs policies too.
The investment we have made in our online system, myInline means that we effectively manage your goods at every stage.  This means your business will have access to a streamlined logistics system allowing you complete control.
Crucial information is available in real time so whether you want to check your stock or track and monitor the status of each order, it's all there at the click of a button, giving you peace of mind about the full process.
Why Inline?
At Inline we have over 15,000 sq ft of storage space at our head office alone. In addition to this we have 7 other strategically located hubs we can store your material safely, securely and have a fully comprehensive pick and pack service too.
We welcome orders of all sizes, no job is too small or too large. Our clients also benefit from our one stop shop option whereby further cost savings can be made when using several of our services together. The advantages are immense.
Put simply, the more we do for you, the greater the impact in terms of cost saving, time saving and most importantly making your life easier!
For more information call +44 207 231 8000 or email [email protected]