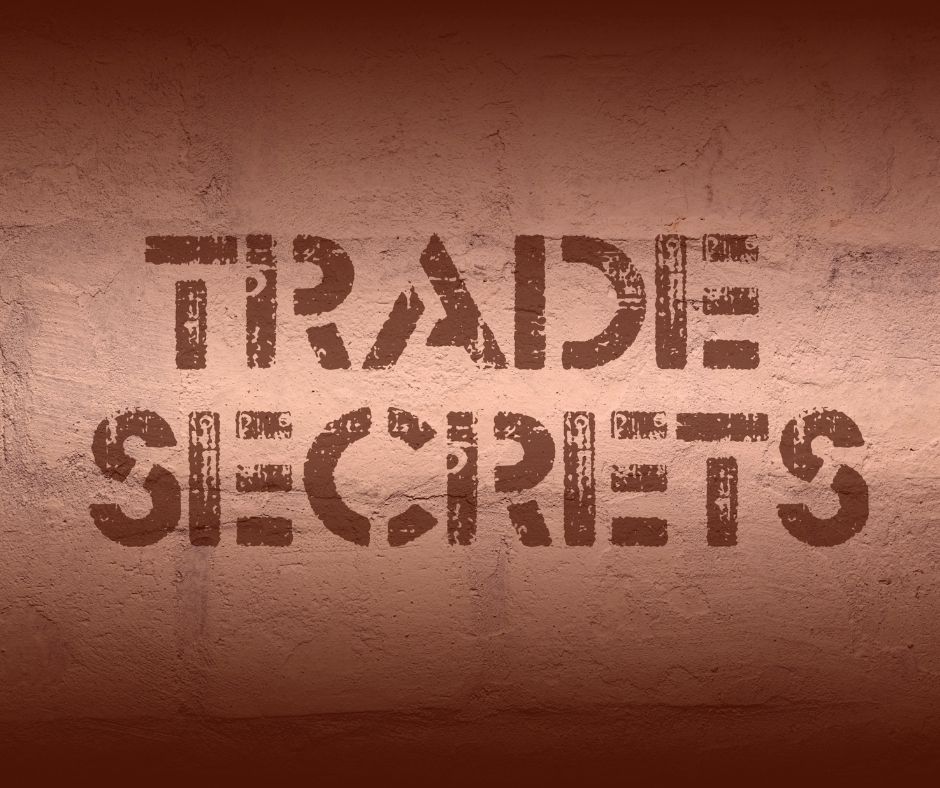 Exhibitions play a vital role in a company's Marketing strategy and should never be underestimated. The opportunity to meet potential business partners is priceless and a proven way to attract new leads and build relationships too. The added value that face to face experience gives, builds trust and puts you in the forefront of people's minds.
So how do you get the best results? As with every element of your Marketing Plan, you will want to achieve the best return possible so here are a few of our TOP Trade Secrets.
Take time to research the options. It can be a big investment to attend an event and there will be plenty to choose from so make sure that the one that you book is right for you. Monitor what your competitors are doing and ask your clients their views too. Visit beforehand if you can to get a real feel for the event.
Set your goals. What do you want to achieve, is it about raising your brand profile? Gaining leads? Make sure that you have clear objectives before you start, be challenging but realistic too.
Give yourself enough time. Make sure that you allow plenty of time to get your stand designed, printed and delivered. Don't let it become a last-minute rush, it is too important to leave to chance. At Inline, we can offer expert advice to help your stand, stand out!
Think about promotional items. Will they add value, help attract attention? The answer is almost certainly yes as long as you have the right product for your target audience. Remember to stay true to your brand. Talk to the Inline team about promotional gifts and creative ideas to boost your Brand.
Literature fit for purpose. Are your marketing materials fit for purpose or was it created a few years ago and no longer represents your current business? This is so common and often time restraints mean that old or out of date literature is used. The right message in the right format will more than pay for itself in the long run. Allow time to have your collateral expertly designed, translated, printed and distributed. We have over 15 years of experience and are here to help offering advice on everything from preparing artwork, translation to storage and distribution.
Achieve more with MyInline. Reduce the pressure and order your materials in advance via our client portal, MyInline. You can also make use of the Event Function to ship to all of the main industry events. We always recommend that you send your items via courier (with duties paid) to ensure it can be tracked. Peace of mind is priceless and gives you one less thing to worry about when you are on the road!
Join in the hype. Get your social media really working for you even before the event begins. Like, share and shout out about the event. Take the time to consider sponsorship opportunities too as these can generate a lot of attention on social media and raise your profile at the same time.
Get your team on board. It's not only your stand that needs to attract visitors, your team need to be on top form too. Make sure that they know the goals and give them the tools to achieve them. Motivate them with incentives or rewards and rotate staff wherever possible keeping everyone fresh and at their best. Customer satisfaction starts with the first impressions and on the day, you have one brief chance to capture interest, don't miss out.
Last but definitely not least! – Get networking! By staying at your booth or table, you are missing out on the opportunity to speak to potential clients. Steve Burt, our Business Development Manager for Europe (and seasoned exhibitor) never sits still during an event and you will always see him doing the rounds.
Steve says for him, this is the best way to meet prospective clients, network with existing partners and to spread the word about what we do.  People buy from people so take every opportunity to speak to as many people as possible.   We know that not everyone will need our services immediately, but they could know someone who does and it's that face to face contact, along with hard work, consistency and sincerity that will bring opportunities.  You may also get a chance to connect at another workshop or event where your second introduction will become friendlier and more familiar – this cannot be achieved behind a table or in front of a booth.
There is also a tendency to sell hard at fairs at a manic pace, but the arena is already set for us.  We are all fully aware that business is to be conducted between agents, educators, service providers and associations, so let's enjoy the experience, get to know your prospects, ask questions, share your knowledge and experience.  It's a great way to learn how to tailor your solutions!".
All in all, there is so much more to an event than just unlimited coffee and croissants! Making the most out of the opportunity means planning, preparing and a bit of forward thinking. However if you are looking for guidance on which events offer the best food and drink – you might just have to wait a while as we are certainly saving those trade secrets for our next blog….. ?!
If you would like any advice or support for next upcoming events (in person or virtual), don't forget that we can ……Create, Translate, Print, Store and Send your material anywhere in the world! We can save you time and money too so please do get in touch to find out more.
Call +44 207 231 8000 or email [email protected]