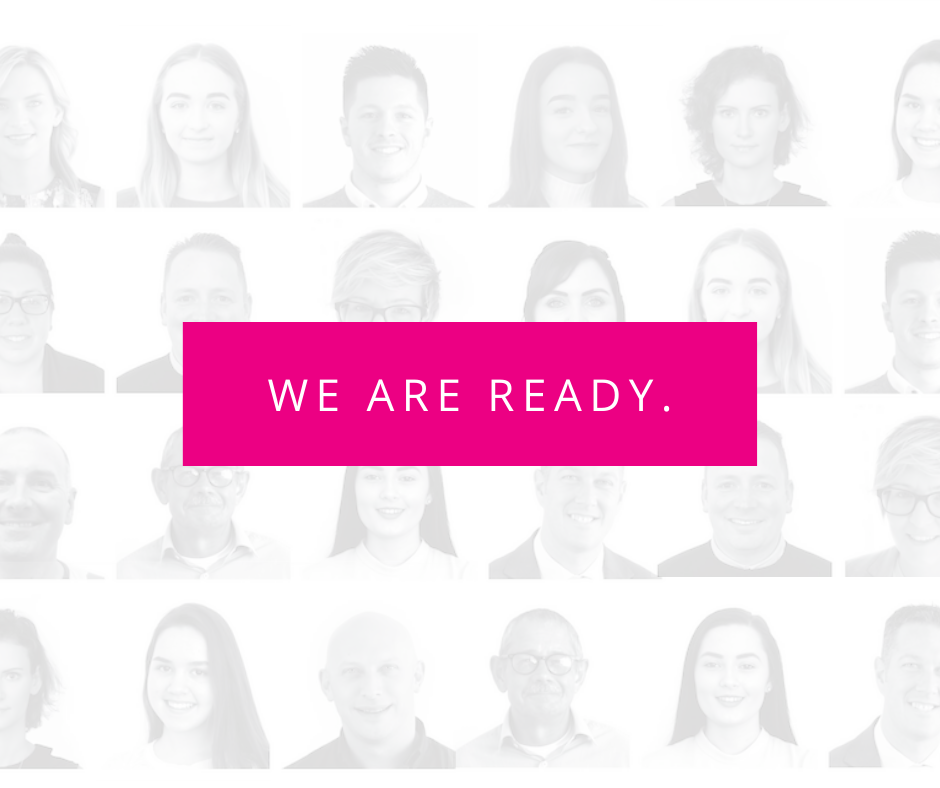 Lockdown here in the UK is finally easing and we are excited to get back to doing what we do best – looking after you, our customers.
We were fortunate enough to be able to remain operational during the pandemic and that was largely due to our amazing team, so we would like to say a huge thank you for their continuous support and dedication during this unprecedented time.
We have been busy following government guidelines and putting in measures to keep our team and our clients safe at all times, whilst still providing the outstanding levels of customer service that our partners expect from us.
As the world adapts to the new normal, it's the perfect time for businesses to cut costs and reduce waste. So, if you are thinking about what you can outsource then we have solutions that will save you both time and money.
There will still be a lot of uncertainty, but we are very excited about the new opportunities that come with change and we want to maximise those opportunities with you. Marketing communication has always been key so let's make sure that yours delivers the right message on time, every time.  We can help to boost your brand with creative designs and quality print material that we can safely store and efficiently distribute around the world.
We can also help you prepare your workplace with a range of clear and informative signage, securing social distancing and safe hygiene practices for you, your team and your customers. Every business and every workplace is different and we can offer expert advice and tailored solutions that work for you.
We are extremely proud to have already been able to offer our invaluable services to clients both old and new in a variety of industries to help them prepare for re-opening. Over the last few weeks we have been busy receiving, storing and sending large volumes of PPE for an award winning group of private dental practices with 140 offices around the UK.
Our stress-free and seamless systems has meant that they and many of our other clients are now ready for re-opening and will be able to serve their patients within the new guidelines, safely and professionally.
You may not need us right now, but when you are ready we would love to support you the best way we can.
No project is too big or too small and our team are very happy to discuss ideas and plans that suit your budget and deliver real results.
Let's grow this partnership. We are only just a call away.
– teamInline