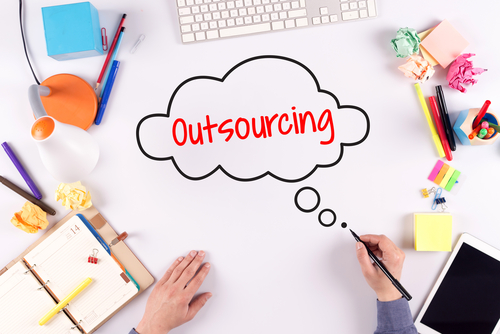 Every single business, large or small, has a number of things that may not be part of their core service, but still needs to be done. These tasks often span across a variety of skills such as technical or creative. Sometimes they require additional or specialist space or equipment. It might seem like the easy option to keep everything in house but in reality there are huge time and cost savings to be gained when you choose to outsource some of these tasks.
What can you outsource?
Pretty much anything really. Most tasks commonly fall within two categories; those things that you can do but simply don't have time to do well and those things that you and your team do not have the skill set, space or equipment to do. Some of the most frequently outsourced tasks include:
– Graphic design
– Translation
– Print
– Pick & Pack / Fulfilment
– Stock / Inventory checking
– Distribution
All of these business needs can be outsourced to allow you to focus on your own core business, as well as save you time and money.
When should you outsource?
When you identify the need. Are some tasks taking longer than they should? Are you finding that you do not have enough time to do the important things? Are you considering investing in new equipment or new offices, warehouses to manage new business? If any of these questions are true then it is certainly time to consider outsourcing.
Want to know more?
The best news is that we can look after these tasks for you, all under one roof and the more we do, the bigger the benefits to you. 
Outsourcing is not about losing control it is a strategic decision to make your business more profitable, boosts team efficiency and sharpen the focus on what really matters. At Inline we have been working with companies for almost twenty years offering quality support as and when it's needed. We save you time, money and stress giving you the peace of mind you need to concentrate on your business.
Why wait?
Become an Inline partner and discover how outsourcing to Inline will work for your business.
#StayAheadWithInline #Marketing #Print #PickandPack #Distribution #Fulfilment #Logistics #Ecommerce