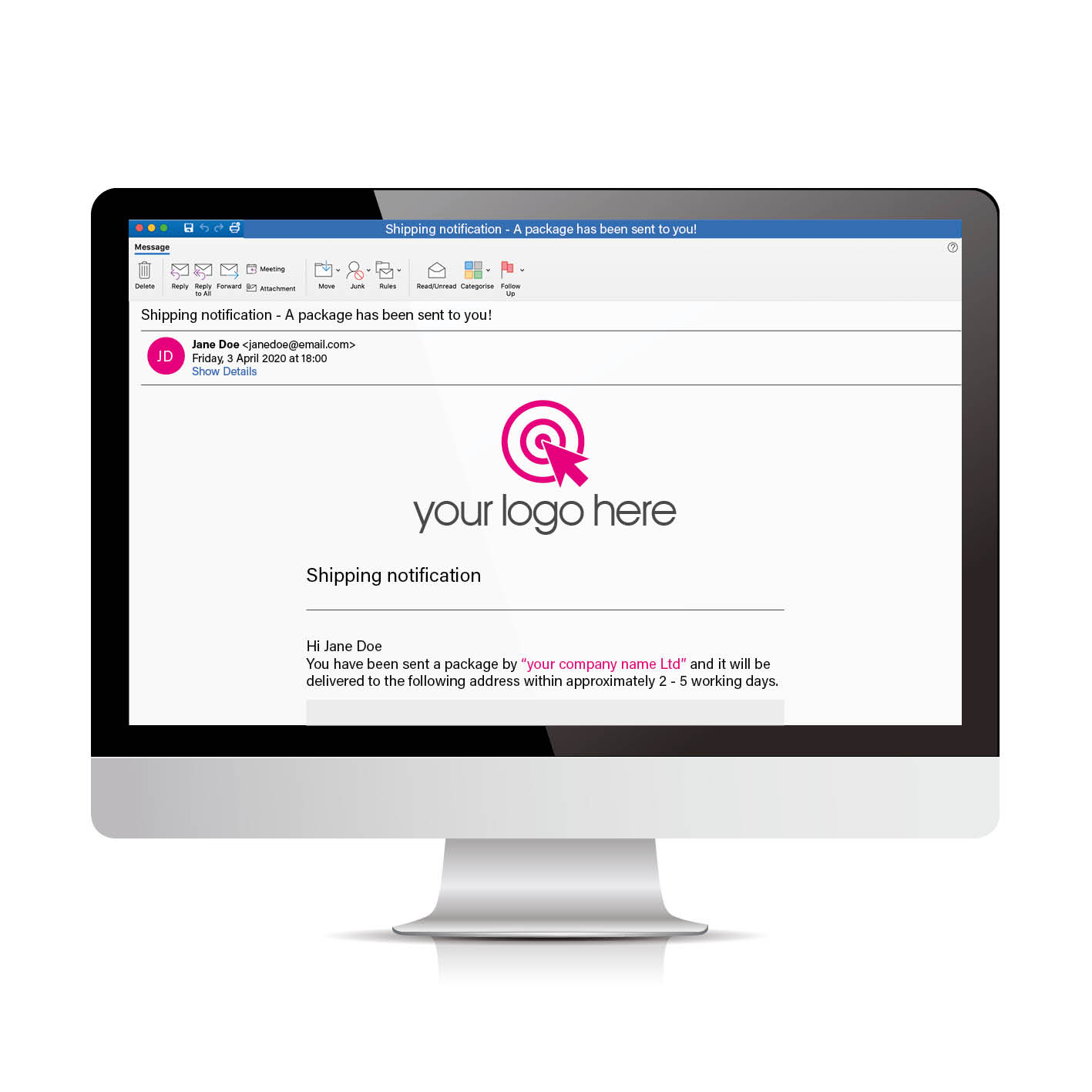 What are branded email notifications? 
Branded email notifications are just one of the valuable features that can be utilised by our clients via myInline. These notifications are a low cost, high impact method of effectively communicating with your customers, strengthening customer loyalty and enhancing customer experience.
These are automated shipping notifications that let your clients/partners know they will be receiving a package from you/your company.  This new branded email feature allows you to put your brand in front your customer/partner ahead of them receiving the package, keeping you one step ahead of the competition.   
The notification emails include 
– Personalised message (optional) or a standard email message
-List of contents of what is in the package
-Delivery address
-Approximate delivery timeframe
-Link to tracking (if sent via Courier)
When are branded emails sent?
Just like the standard email notifications that are already being sent via myInline, branded email notifications are sent to the recipient you define as soon as an order is placed. It's the same time effective, accurate system but with substantially more impact for your company.
Why would you use branded emails?
They help establish a strong rapport with clients and your brand because the emails come from you. They know and trust your brand so the message is more memorable and will stand out. They also allow the recipient to contact you directly which can save time and money especially if, for example, there are any address discrepancies as it will minimise the likelihood of the packages being returned.
Other key benefits:
– Your brand adds immediate value to the message and it helps to develop brand loyalty and customer retention
– Notifications will be sent directly from your company's email server, and specifically by the person who placed the order. This feature is invaluable for the customer should they need to make any amendments.
– Messages can be personalised which will save time and further enhance customer experience
– Branded notifications provide professional, timely messages which makes your brand work that bit harder
– Customers are kept up to date and are actively encouraged to continue to build their relationship with you and your brand
– It gives you more opportunities to promote your brand, its cost effective and adds value.
Want to add value to your business?
Branded emails build trust and credibility, they save time, money and help promote your brand values. It's quick and easy to set up and the effects are powerful and long lasting.
If you would like to find out more about how myInline could enhance your business then contact us on +44(0)20 7231 8000 or email [email protected]