STORE & SEND    |    WORLDWIDE DELIVERY

Our flexible storage and distribution services solved the logistic problems caused by Brexit and created opportunities to expand their growing business.
The Challenge
The Terracotta Herbs Company make growing your own herbs at home easy with their Terracotta Herbs Kits. A box containing everything you need to grow your own herbs at home in a convenient and beautiful way.
Starting a business at any time is challenging, especially if, like The Terracotta Herbs Company you start during a pandemic induced recession! They were faced with all of the usual issues – finding the right suppliers, discovering the most cost-effective processes and investigating how they could create packaging that not only looked good and would be part of the customer experience, but that would also protect the terracotta pots and seeds inside. On top of this, there was increased financial pressure and uncertainty as a result of the ongoing pandemic.
They were initially running their business from their own premises, organising their own logistics and even making up the kits themselves. This proved to be extremely challenging and required them to be on site daily. This commitment became increasingly time consuming and difficult to maintain while they were trying to establish and market the business too.
They needed to find a better way, they needed a fulfilment partner with an accessible warehouse close to London that would also be able to effectively manage their logistics for them.
Our Solution
It is so important to carefully consider when is the right time to outsource your warehousing and distribution and who will offer you the best service to meet and exceed your business needs.
For The Terracotta Herbs Company, becoming an Inline partner meant that they were able to spend more time working on their business rather than in it. They immediately benefitted from our long-standing relationships with a variety of trusted courier companies, the much-needed space that our warehouse provided them with and our bespoke logistic solutions tailored to their growing business.
The Inline team, specifically their dedicated account manager is always on hand to offer help, advice and most importantly to go that extra mile to accommodate their clients' requests. The entire process quickly became streamlined and with the logistics running effectively, the customers were getting a great experience too.
Testimonial

"We initially engaged with Inline as the lease on our premises came to an end. We needed an easily accessible warehouse, close to London that also provided logistics service. We found it all. One of the key benefits to us was a range of courier companies Inline works with (it came especially useful during Post Office strike in December).

We like that we can also have gift note writing service and can send replacement items to our customers if any order arrives broken. I especially appreciate having a dedicated account manager Ricci who is always on hand to provide guidance, update stock levels and anything else we need as a business to run our logistics effectively.

We integrated our sales platform to their fulfilment software to submit orders that go straight to the warehouse and even in the busiest time before Christmas, all orders were fulfilled super-fast and queries responded to very quickly."

Patti Drewek – Director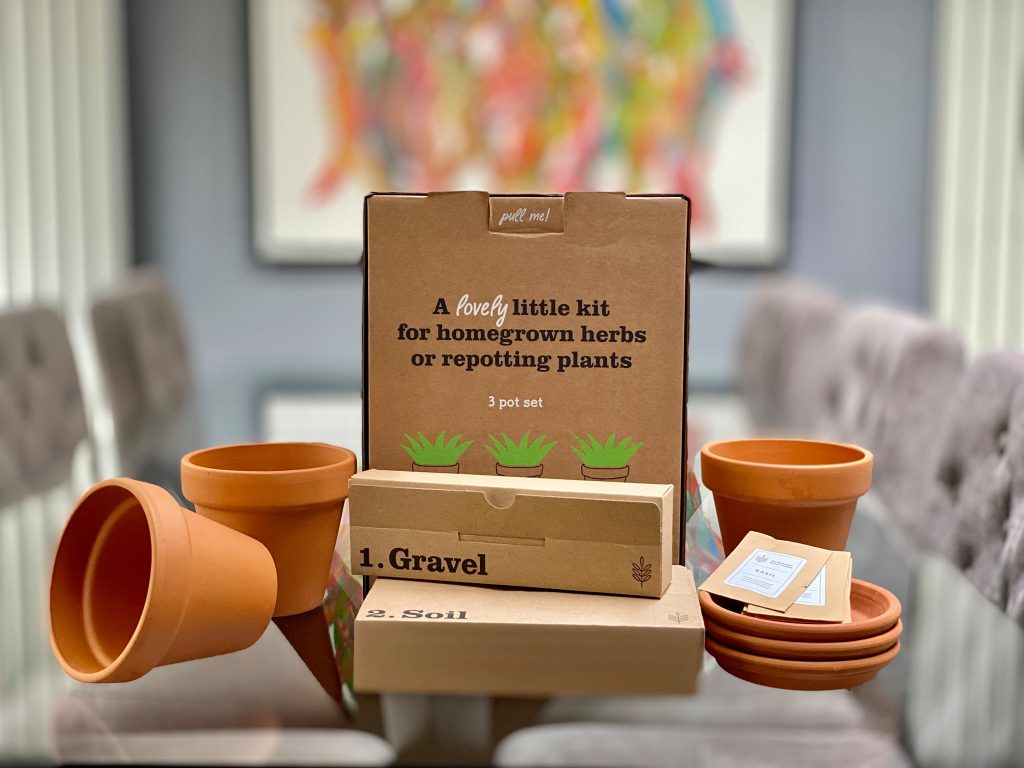 The Result
Working with Inline enabled The Terracotta Herbs Company to fully establish and grow their business with the spaceand logistical support that they needed. They were able to automate the process via MyInline and this meant that even in peak periods all of their orders were picked, packed and shipped in plenty of time and customer queries were dealt with efficiently too.
The owners of the business have been able to dedicate more time and resources to business development with the peace of mind that their logistics are in safe hands.
They are now making plans for the future and know that Inline will be there to support them with flexible and tailored solutions to suit each new milestone that they might face along the way.
When it matters most we are designed to deliver. To find out more contact our team on +44 (0)20 7231 8000 or [email protected]