PRINT   |   WAREHOUSING & STORAGE   |   PICK & PACK   |   WORLDWIDE DELIVERY
Liden & Denz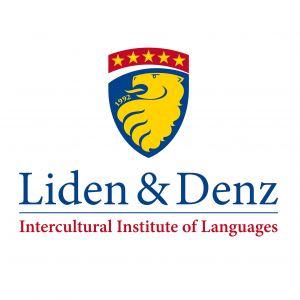 The Challenge
Liden & Denz was founded in 1992 and is now one of the oldest, privately run Russian language institutes. They offer a range of courses to study at their language schools located in four of the region's most historic, beautiful and culturally rich cities. In addition, they have created an outstanding and comprehensive series of Russian textbooks available to purchase on line. Whether people are looking to learn for business or for pleasure, the textbooks have a beautifully clear structure with easy to follow explanations and exercises which inspire discussion, cultural opportunities and deeper understanding.
Demand for modern and communicative Russian is increasing and therefore Liden & Denz wanted to ensure that they were able to effectively manage their ever increasing number of online orders. It was important to them that they maintained their worldwide reputation as a first class training facility and that they were able to not only meet the increasing demands but also exceed the expectations of their international customers. Becoming an Inline partner meant that this whole process was stress-free and that their reputation was in safe hands.
Our Solution
At Inline we have a wealth of experience when it comes to supporting ecommerce businesses and international logistics. Outsourcing to Inline gives you access to that expertise as well as our incredible systems which provide you with accurate and real time insights at all times. Having already worked with Inline for many years, it was an easy decision for Liden & Denz.
The team at Inline began printing the range of textbooks and securely storing them in their warehouse. The orders came in and were efficiently distributed around the world to all of Liden & Denz international customers. Meanwhile they were able to monitor their stock via myInline and concentrate on their business knowing that their customers would benefit from Inline's streamlined services, quicker response times and fast reliable deliveries.
Testimonial

"Inline provides us with a one-stop solution for print, storage and international distribution of our textbook series of ten different titles. We highly recommend their services for any textbook publisher looking to expand distribution at good rates."

Walter Denz – Owner
The Result
Working with Inline to manage their printing, storage and distribution meant that Liden & Denz were given immediate peace of mind. The entire process was stress-free saving them both time and money. Their distribution was on autopilot, as it should be, as a result of Inline's experienced fulfilment team. Even if they find themselves faced with fluctuations in demand, they know that Inline can scale with them and ensure that any opportunities are maximised along the way.
Their reputation as a leader in high quality Russian language teaching remained secure as they expanded their reach even further via online sales.
If you are a publisher looking to enhance your online sales then we would love to hear from you. We are extremely proud to make a difference to our clients and will always go the extra mile to drive efficiency and deliver a first class experience.