PRINT    |    STORE & SEND    |    WORLDWIDE DELIVERY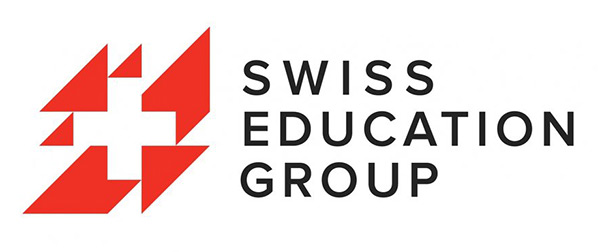 The Challenge
Swiss Education Group (SEG), is a global leader in the ever-growing hospitality industry offering students a diverse international education experience with 5 schools across 6 stunning and unique campuses in Switzerland.
Their tailored programmes prepare students for the demands of future employers by offering a 5-star education supported with those all-important practical skills too. The strength of these opportunities are further enhanced through the strong relationships which SEG build and nurture with a selection of industry leaders. With 1 in 11 jobs worldwide relating to the hospitality industry, SEG provide dynamic and fast-moving career opportunities to students from more than 110 different nationalities and in a recent global survey on student satisfaction, achieved first position in 15 categories. To find out more and download their brochure, click here.
Prior to working with Inline, SEG were spending too much time physically packing and globally distributing their Marketing collateral. This in turn resulted in the need to have additional storage space and the associated costs of that which prevented them from moving to a smaller office. Furthermore, a separate vendor was also handling their print needs which again meant allocating more time and money managing the logistics. This is a very common problem as there is a general misconception that by doing this you save money but in reality there are plenty of reasons why outsourcing your distribution process is the perfect solution for any growing business.
Our Solution
As soon as we began working with SEG, our one stop shop enabled them to streamline their processes resulting in significant savings of time, money and stress too. They were easily able to move to their new smaller office and leave behind the costly additional storage space which had previously been a necessity. Our expert team were able to support their requirements by supplying quality print, secure storage, accurate pick and pack, as well as reliable distribution all at the click of a button.
Testimonial

"It has been such a pleasure working with the Inline team. They are very quick and responsive to issues we sometimes face with customs and deliveries. The online system is easy to use and overall our logistics management has become very seamless since we moved to Inline. The team are always polite and helpful, and we couldn't have asked for a better partner to work with."

Janita Kumar
Head of PR and Communications

The Result
The results were clear from the start and the benefits made a significant difference to the company. Our bespoke system MyInline has also enabled the capture of accurate data and with the time savings achieved this has meant that they can re-evaluate what they are producing whilst clearly monitoring what they are shipping and where. Saving time has allowed them to focus on other core areas of the business with brilliant results.
At Inline we always strive to exceed expectations and deliver first class results. Our clients save time and money and benefit from the peace of mind which comes with a fulfilment partner that you can trust.