PRINT    |    STORE & SEND    |    WORLDWIDE DELIVERY

The Challenge
For over 30 years Ardmore Language Schools have been helping students from all over the world live and learn the English language. Renowned for providing high quality courses across the UK and North America, they are also accredited by the British Council in the UK.
Students are provided with fantastic opportunities to use language and build their knowledge and confidence in English in lessons and during activities, cultural visits and specialist sports courses too. In 2018 they welcomed over 11,000 students from 53 different nationalities, offering them a unique and exciting international environment.
Ardmore wanted to work with a company who understood their core business and who could convert their ideas into reality. Having worked with Inline for a number of years, they were confident that the team could deliver just that. As valued clients, we have already been working with them on all of their brochures as well as additional marketing collateral including banners, flyers, handbooks and textbooks. Our one stop shop means that they can expect a quality service when it comes to design, print, storage and worldwide distribution too.
Our Solution
As with all clients, Inline provide easy access to the whole team from graphic designers to production and whether it is an ongoing project or a task which presents tight and pressurised deadlines, Ardmore knew that they would experience the same "smiling approach".
Testimonial

"I am really happy to work with Inline; they are always there to help and happy to suggest different solutions. Steve is always enthusiastic to meet and discuss the new projects, giving the best advice from the idea of a project to the best solutions for events and business trips; Kelly and all the designers are always creative and help with new projects liaising with the production department in a timely efficient manner. Throughout the years we have also worked with several members of the Customer Service Team always helping and assisting with quotations and requests helping us to reach our International clients. I definitely recommend Inline to every company in the Education Industry, language schools, universities, agents as the Inline team truly understands your requirements and you won't be disappointed!"

Valeria Pasquarelli
Senior Sales Manager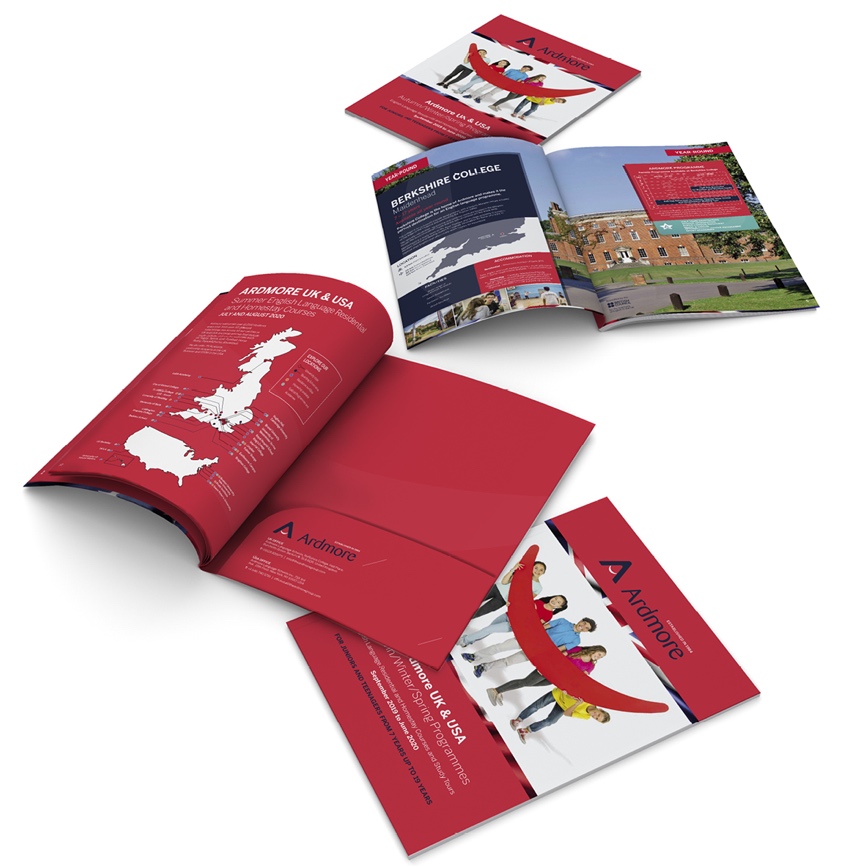 The Result
The results have been brilliant, and the end products have brought the initial ideas to life, reinforcing the Brand and adding the high calibre quality that Ardmore is committed to deliver themselves. As a result of working with us, Ardmore have saved a lot of time and really benefitted from using myInline for timely reminders and additional support. We took time to understand their Brand and also their needs and the results speak for themselves.