WAREHOUSING & STORAGE    |    PICK & PACK    |    WORLDWIDE SHIPPING

The Challenge
The UK-based baby and toddler lifestyle label lal & nil is inspired by the merging cultures of the founders – Spanish, Bangladeshi and Australian. The clothing is not only beautifully designed, it is made in a socially responsible factory in Bangladesh that is audited by both ETI (Ethical Trading Initiative) & amfori BSCI. Made in only natural materials and using packaging sourced from environmentally responsible companies, goods are both ethically made and sustainably sourced. In addition 1% of every sale is donated to an orphanage in Dhaka, making a positive impact on many lives.
Starting a new business is always challenging and lal & nil were very quickly faced with the difficult task of storing stock in their living room and their garden shed too. There was a lack of space so items could not be organised effectively and as a result the process of picking and packing became extremely time consuming. As the order volumes grew, so much time was spent sorting items, picking and packing that they were unable to concentrate on other vital tasks including forecasting, planning and growing the business.
Our Solution
At Inline we offer the perfect solution for businesses that are starting out and those that have outgrown their current storage and distribution arrangements too. We understand the challenges and have the knowledge and systems to ensure their customers enjoy a first class experience every time.
After initial conversations with Inline, lal & nil's stock was soon safely stored in our secure warehouse where it could be accurately tracked, efficiently picked, carefully packed and shipped directly to their customers. Our cloud-based fulfilment software myInline provides real time insight of their stock as and when they need it, so even during peak times orders could be fulfilled and there were no missed opportunities due to lack of stock. Our software was able to seamlessly sync with various sales channels including shopify, generating even more prospects for future growth. Giving lal & nil the peace of mind that their business was in safe hands.
It's a pleasure working with Inline. Their team are passionate and professional. They are very responsive and communicating with them is easy and straightforward.

Their warehouse is the perfect place to keep our stock organised and safe from the weather. We have been able to sync various sales channels with their fulfilment software, setting up the grounds for our business growth. I know that each of my orders is carefully packed and arrives at the customer looking great without me having to worry about any aspect of packing.

Partnering with Inline is one of the best decisions I have taken for my business and an absolutely necessary step towards growing our revenue.

Georgina Escobedo – Director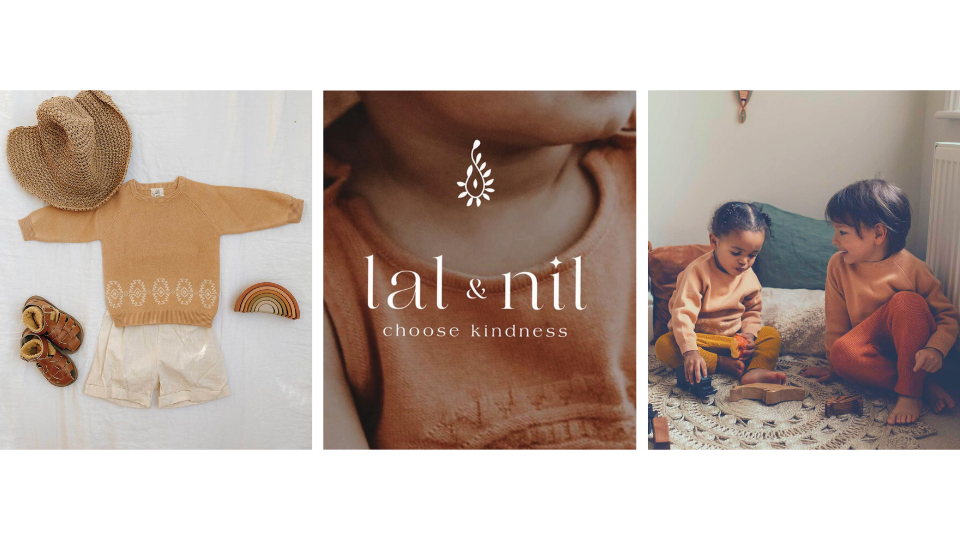 The Result
As a result of outsourcing to Inline, lal & nil's stock was safe, secure and easy to access at all times. Orders were picked and packed so quickly that the order processing time decreased from two to three working days to just one. It also meant that larger wholesale orders were easily packed with no bottleneck inefficiencies which had previously caused so many problems. Inline's trusted couriers quickly and reliably distributed the orders to lal & nil's now very satisfied customers. Most importantly, outsourcing to Inline meant that valuable time and resources could be dedicated to the business itself, designing and developing new products, planning and forecasting for future growth. They saved time, money and a lot of stress.
We are very proud of the difference that we make to businesses of all sizes and how we are able to offer bespoke solutions tailored to specific needs, that can adapt to fluctuations in demand and exceed customer's expectations.
If you are outgrowing your current storage and distribution arrangements, spending too much time picking and packing  and not being able to fulfil orders with the speed and accuracy that your brand deserves then give us a call. We are here to help get you back on track so that you can drive your business forward.
Contact us on +44 (0)20 7231 8000 or [email protected]