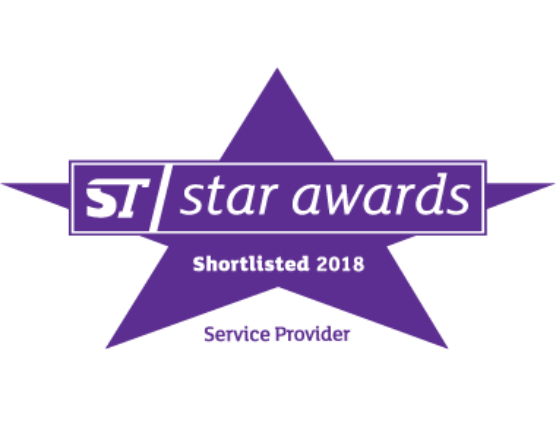 It's big news and we are extremely proud.
At Inline we endeavour to make sure that everything we do continues to deliver value to our clients, making their lives easier and generating real benefits along the way. As a result of this over the years we have become the number one supplier of print management and distribution to the international education industry. To top what has already been an amazing year celebrating our 15th anniversary, we are extremely proud to announce that we have been nominated for the ST Star Service Provider 2018 award!
The ST Star Awards are all about identifying the top class performers across the study travel industry and the awards have been well respected for 14 years. Winners will be announced at a prestigious ceremony later this year in London.
To be nominated is a reflection of all of our efforts and commitment, it is a real privilege to be identified as one of the best. To win would be amazing and a title that we would accept with great pride.
Votes came in from all over the world so thank you to everyone who nominated us. We are all very much looking forward to the awards ceremony but in the meantime are keeping busy preparing for ST Alphe UK on 31 August. The countdown is well and truly underway now so lots of hard work ahead of us, designing, translating, printing and delivering. Ultimately exceeding our client's expectations with a high quality reliable service which is great value – it's what we do!
If you have any design or print requirements for the event, please get in touch with us at [email protected] and we will be happy to help.